Tricone bits
For several years, Apageo has positioned itself as the leader in the tricone market with the widest and most complete range of products available.
Request a quote for this product
With an average of more than 10,000 tungsten carbide and tooth tricones in stock, we offer the highest quality new tricones from Valco (US) and some other well-known American and Russian brands, Rerun tricones (in very good condition for re-use, from the oil industry) and lost tricones (new Predators without threads, or last use tricones) Our massive supplies throughout the year allow us to offer you the best value for money on the market!

The tricones we have selected for you are designed for the most demanding applications in the drilling world: Foundations, Oil & Gas, Mining, Water Drilling, and Geotechnical industries.

New Tricones
We offer a range of new tricones of exceptional quality. These rods are tested and approved by drillers around the world. They are available in quantity in all diameters and in different IADC codes.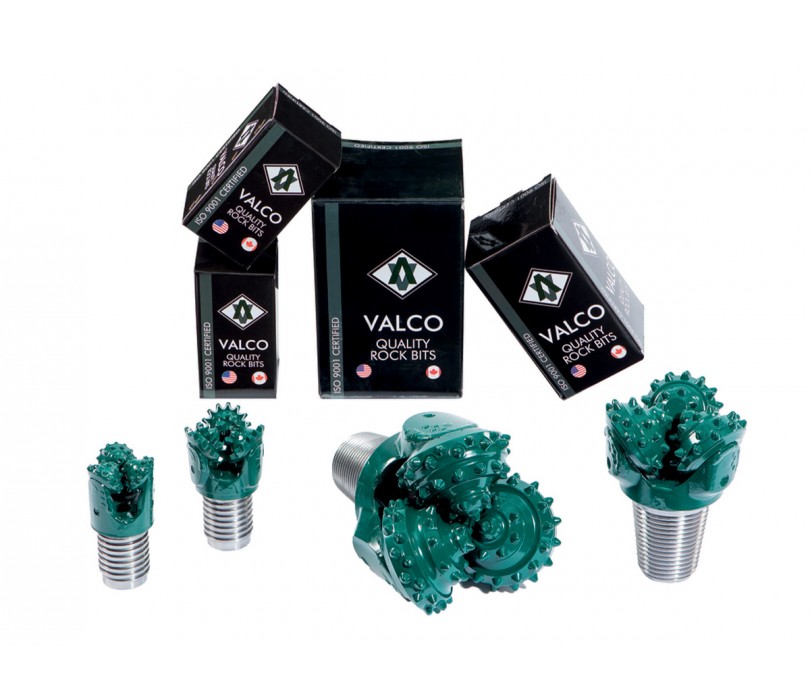 Rerun Tricones
The "Rerun" tricone is a very high quality tricone with a sealed bearing or a sealed plain bearing, with pins or teeth, used once by an oil company and still in very good condition. Depending on the previous use, the rerun tricone can be of standard quality or premium quality for the most qualitative.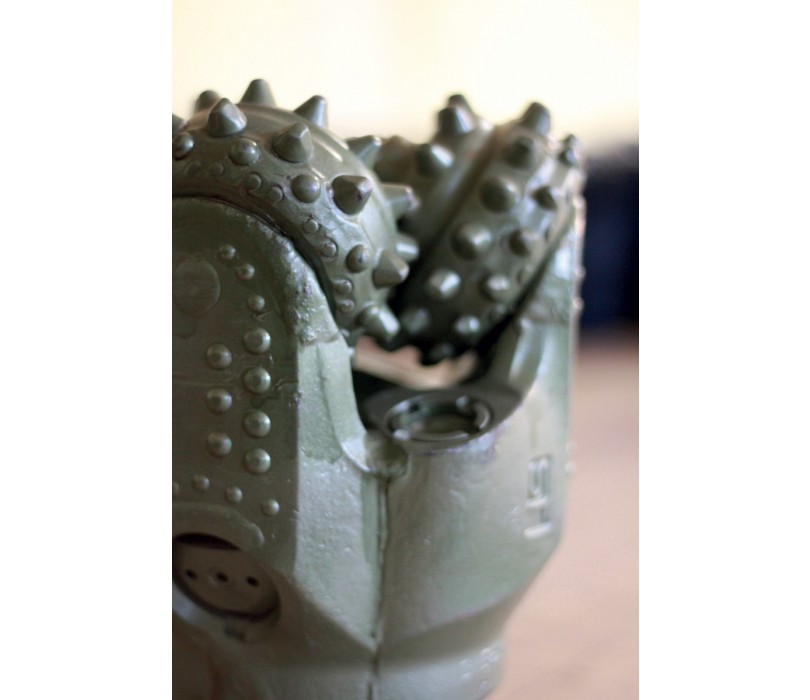 Lost Tricones
Predator new tricone
These tricones offer a unique quality on the market due to their structure: the body is composed of 3 welded parts, as in the design of an original tricone, which gives them an optimal performance.
New tricone with teeth specially manufactured to be welded on a sleeve.
Ideal product guaranteeing the required length
Tricones of last use
With teeth or with spikes according to arrival Tricone controlled in our factories (at least 2 knurls on the 3).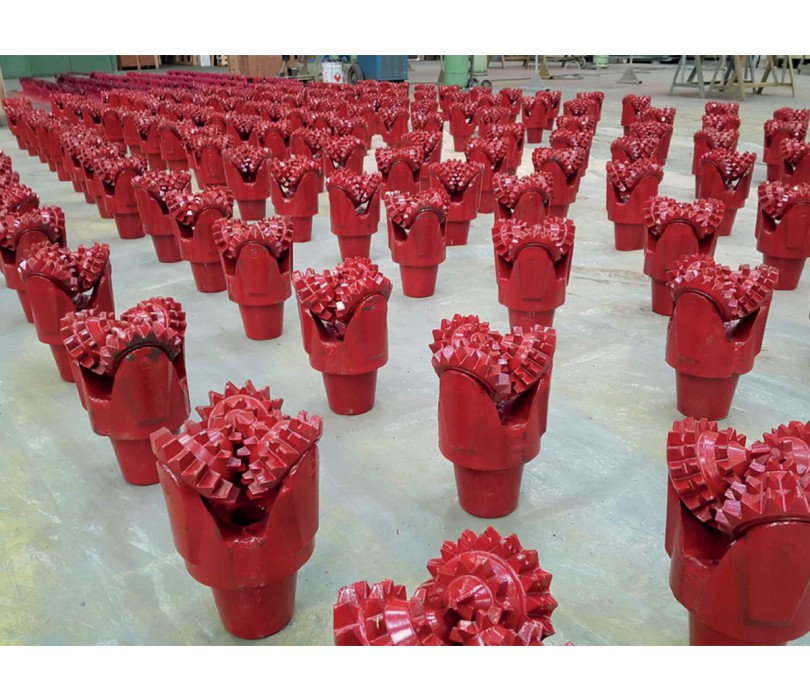 IADC CLASSIFICATION OF TRICONE TOOLS
First number
1, 2 and 3 stand for tools with steel teeth and correspond to increasing soil hardnesses with 1 for soft, 2 for medium, 3 for hard soil.
4, 5, 6, 7 and 8 stand for tools with carbide inserts (with pins) and also correspond to increasing soil hardnesses.
Second number
1, 2, 3 and 4 define a sub-classification of the hardness of the formations with 4 representing the hardest.
Third digit
This number defines the type of bearing and specifies the presence or absence of tungsten carbide pads on the leading edges of the tool wheels:
Unsealed bearings - without protection
Unsealed bearings for air drilling
Non-sealed bearings - with protection
Sealed bearings - without protection
Sealed bearings - with protection
Sealed plain bearings - without protection
Sealed plain bearings - with protection.
USEFUL LINKS
Contact us
Our Sales and Technical teams are at your disposal for any information, quotation or advice. Do not hesitate to contact us.