Control instruments Piletest
Apageo offers a range of equipment dedicated to the control of piles and foundations in collaboration with Piletest, a leading manufacturer specialising in this field. This is the assurance of reliable and high-performance products with the latest technologies, combined with optimal technical support for the success of your sites.
Request a quote for this product
Discover our equipment dedicated to the control of piles and foundations, marketed in collaboration with our partner Piletest.

CHUM: Sonic corer
The CHUM is a sonic logging system for high resolution foundation measurements, according to the current AFNOR and ASTM standards. An ultrasonic wave is sent from a transmitter to a receiver along the length of the pile, through a tube placed before the concrete is poured. The device allows the use of other methods such as ultrasonic logging in a single tube (Single Hole tests) or in tomography (2 and 3D), as well as parallel seismic.
The pluses:
Ultra resistant and reliable: 3 year warranty
Versatile, suitable for different logging methods
High performance: piles up to 150 metres and pipe spacing up to 4 metres
Easy to use and with an interpretation assistance kit.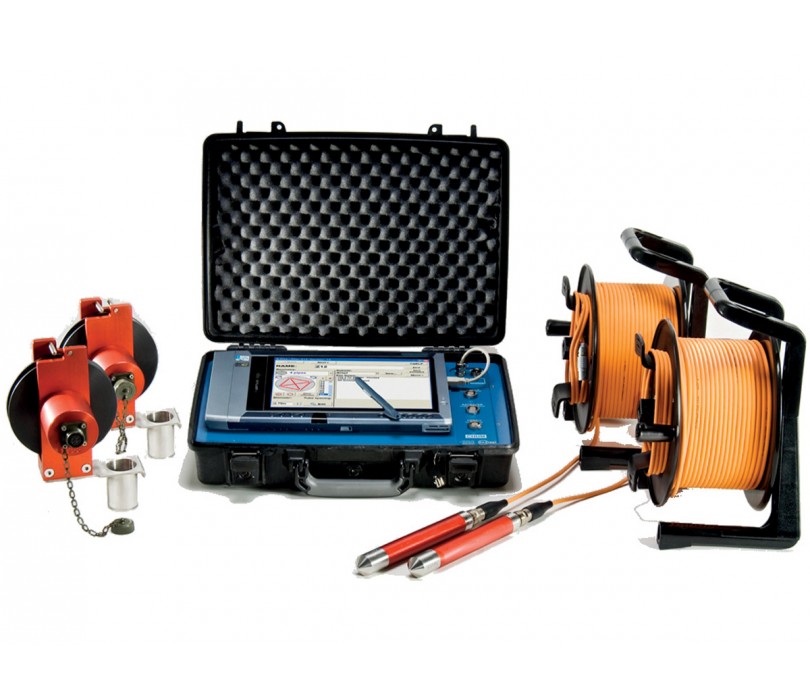 PET: Integrity Tester
The PET provides a fast and reliable way of checking the integrity of piles using the impedance method. The device can validate the length of the pile and detect anomalies.
The operator installs a velocity sensor and causes a mechanical impulse by tapping the pile head with the equipped hammer. The reflected wave is recorded and analysed by the PET's digital accelerometer to provide information related to the integrity of the pile (length and anomalies). The software allows the production of fully customisable reports.
The PET meets all the standards relating to pile integrity tests such as AFNOR P 160-2 and ASTM D5882-16.
The pluses:
Robust and waterproof (IP 68), developed for extreme conditions
Unlimited licenses for the processing software and updates for 10 years
Easy to use (no training required), and no battery charging.
Compatible with any device (PC, tablet, etc...) with USB connection or Bluetooth with Android device.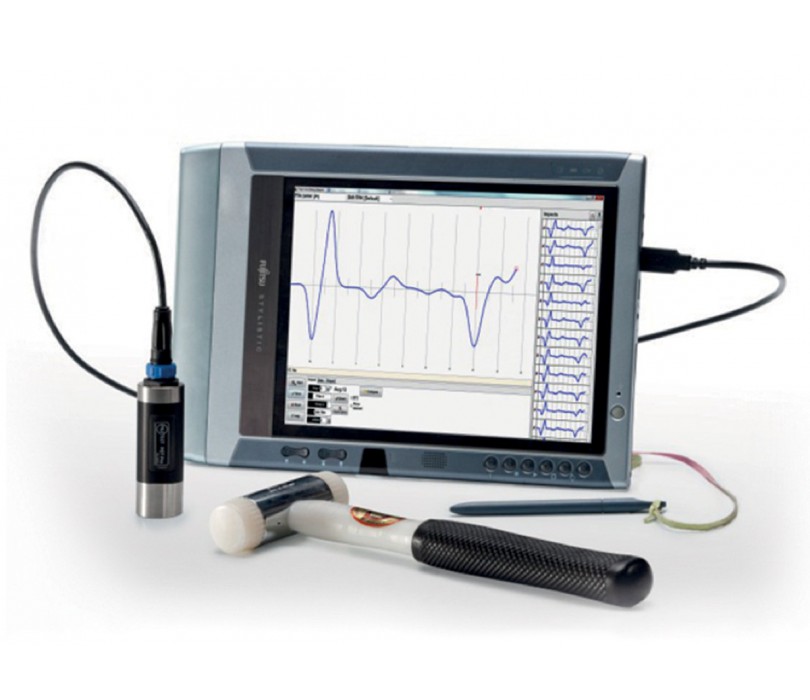 BIT: Tilt Controller
The BIT measures the verticality of an existing borehole or pile. The BIT can be used to quickly and accurately determine the inclination of dry holes or injection holes.
The biaxial inclination sensor can be attached to the tool or any other support lowered into the hole, or can be placed directly in the hole with a suitable centring device. Its data and that of the reel are transmitted to any Android-based mobile device with bluetooth.
The pluses:
Reliable and economical compared to other traditional systems
Quick test (a few minutes per drill)
Easy-to-use software with a user-friendly, guided interface. No training required!
Suitable for any diameter.

Contact us
Our Sales and Technical teams are at your disposal for any information, quotation or advice. Do not hesitate to contact us.