Drill rods
Apageo offers a complete range of API friction welded rods and nipples for rotary and down the hole hammer drilling. Manufactured with the best raw materials, offering high resistance and an optimal life span, they ensure you a better productivity and the success of all your drillings.
Request a quote for this product
Our drill rods are manufactured from high quality materials (N80 cold drawn steel from Germany) to optimise your drilling performance. Quality factors such as tensile strength, yield strength, elongation, etc... are studied for each diameter to offer the best resistance and longevity.
Discover our range of rods covering all diameters, threads and different lengths to meet all your needs. Our range includes :
Nipple rods: From diameter 32 up to 50mm, these rods are female to female threaded and connected with male Mâlex nipples. Lengths range from 500 to 3000mm
Standard friction welded rods: From diameter 42 up to 219mm as standard (and up to 406mm on request), models kept continuously in stock include AWJ, BWJ, 60, 76, 89 and 114, but all other existing diameters can also be offered. Lengths range from 0.5 to 6 metres as standard, and up to 12 metres on request. Standard thicknesses are 6.35 and 8.8mm but others can be considered, especially for larger diameters. For 89 and larger rods, all existing threads on the market can be supplied: REG, IF, FH, BECO, etc.
Friction welded rods (Hausherr type): From diameter 76 up to 127mm, in standard lengths 3000 and 6000mm (other lengths available on request) for use on barrel drills.

Discover the EX-FLOW® shank, the most innovative down-the-hole hammer drill to date. It has a constant inner diameter for free air circulation. The special plastic tube fills the inside of the rod and reduces the volume of air and eliminates pressure drop. This technology brings many benefits, on average 15% less drilling time, 20% less diesel consumption and 60% less noise.
The EX-FLOW® drill pipe is safe to unscrew and is therefore ideal for high pressure drilling. The drill string is filled faster and the air pressure is maximised at the bottom of the hole, resulting in optimum efficiency and a significant reduction in compressor fuel consumption.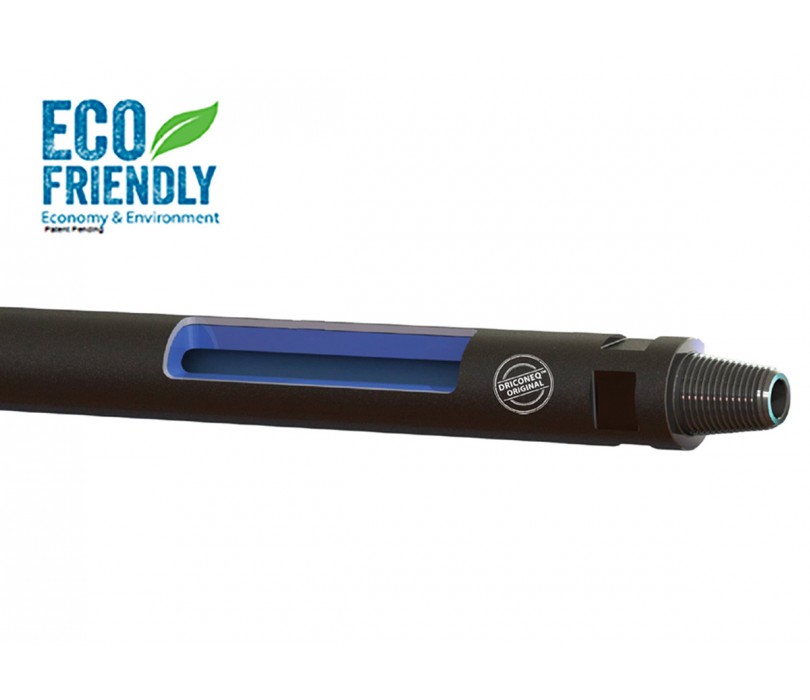 Contact us
Our Sales and Technical teams are at your disposal for any information, quotation or advice. Do not hesitate to contact us.