Bits and accessories
Apageo offers you a wide range of robust, high-performance augering tools and accessories for successful augering in all suitable terrains. With modern, flexible and autonomous means of production, we guarantee products of impeccable quality, available and proudly manufactured by our local skills.
Request a quote for this product
Our range consists first of all of different auger tools to adapt to the different types of soil suitable for this method:

Tungsten tools
Also known as Mining bit or 2 finger tools, more commonly used in small diameters. This tool can also be supplied with a pilot (also in tungsten fingers) for 63mm diameter.

Bullet tools
Ideal when different soil layers need to be penetrated as it is the auger tool that best adapts to different geologies. It also offers a good cut and thus an optimal penetration speed. The spiral configuration of this model also helps to ensure that the sediments drilled are brought up properly.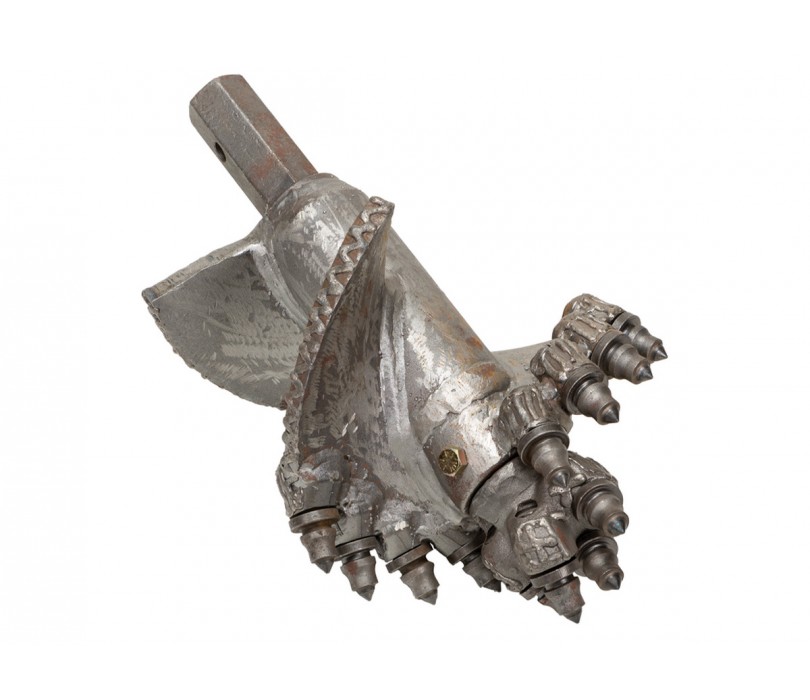 DP Rock Tools
Similar to the Bullet tool in terms of versatility, cutting and feeding, this tool is equipped with 3 wings with tungsten (exchangeable) fingers and side protections (weld beads) for a better life span.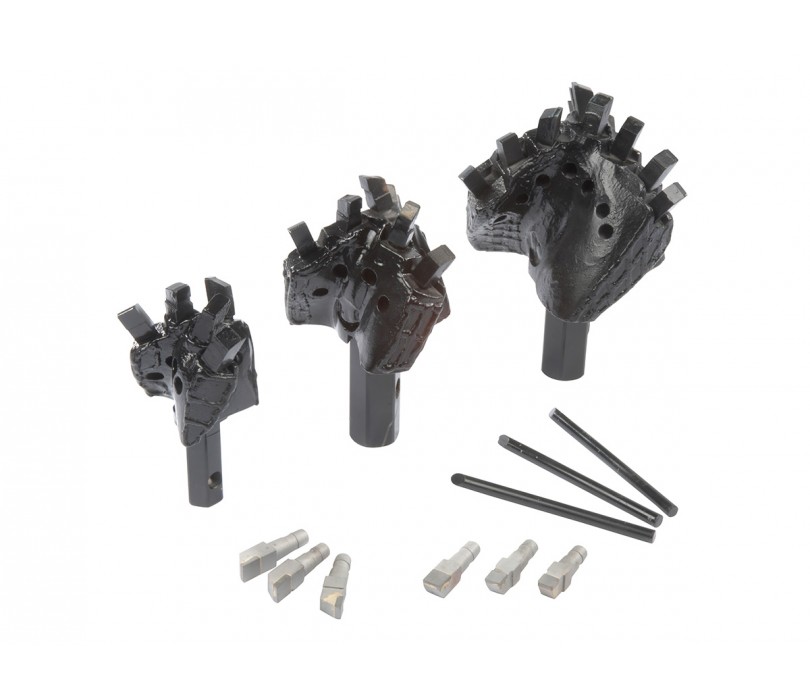 Bulldog tool
Equipped with 2 wings with carbide tips, the cutting and penetration is not as good as with the Bullet or DP Rock models but it is nevertheless well adapted, especially in soils where there is a risk of encountering stones or pebbles.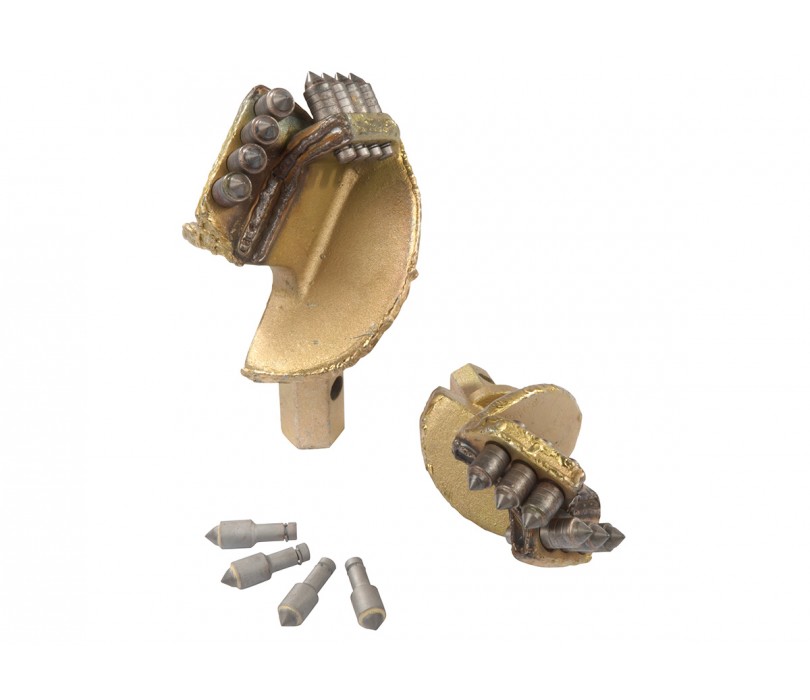 Hexagonal exit trilameter
Our standard (threaded) trilam is also available in hexagonal connections, as the trilam configuration is well suited for auger drilling, even without injection.
Carp tail
Used with a drill, it is the usual tool used in very soft soils that can be drilled easily, and is provided at a low cost due to its simplicity while remaining effective.

Finger tool
The advantage is the possibility of changing fingers and shims, but this tool is nevertheless less efficient than the others (less versatile, less penetration, and the fingers can be released quickly when drilling).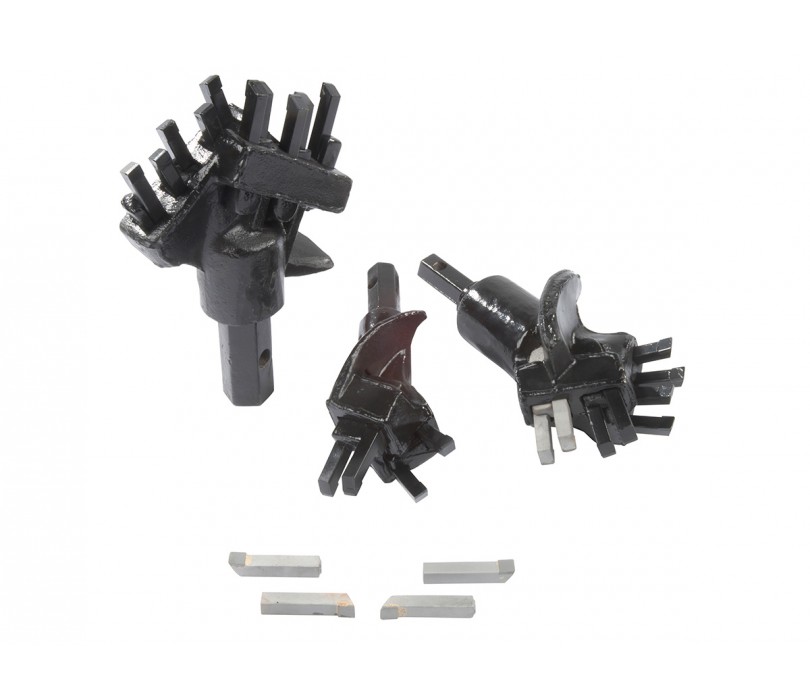 Of course, the range is completed with all the necessary or useful accessories for auger drilling:
Cardan shaft with protective bellows
Safety range
Auger fishing
Hammer for driving out keys.
USEFUL LINKS
Contact us
Our Sales and Technical teams are at your disposal for any information, quotation or advice. Do not hesitate to contact us.