Diamond core bits
Apageo offers you all types of crowns for your core drilling: tungsten crowns (tungsten carbide prisms and ground carbide) and the HexaDIAM range including TSD (Thermo Stable Diamond, stepped or standard) crowns, PDC (Poly Crystalline Diamond) crowns and HexaDIAM diamond crowns (impregnated and set). Our state of the art production facilities combined with our choice of first class raw materials ensure the best possible penetration speed to life ratio.
Request a quote for this product
This range of tools is manufactured with high quality raw materials, advanced technology and equipment, to ensure the best possible price/quality ratio.
Our range of crowns includes :

HexaDIAM diamond rings:
As a result of a massive investment in powder technology and a partnership with a metallurgical laboratory and mineral exploration drilling companies, we have developed our HexaDIAM diamond matrix range.
Impregnated crowns, now used in 90% of cases, offer better performance and all the different matrices can be adapted to any type of rock, soft to extremely hard; coarse to fine grained; abrasive or not; fractured to compact. Set rings are also included in this range. Made from natural diamond, embedded in a hard matrix, these rings are now offered for soft to medium hard rocks only.

PDC HexaDIAM crowns:
Manufactured with polycrystalline diamond carbides (geometric particles of synthetic diamond), these crowns are suitable for soft rock or hard soil, especially limestone, shale, marl, and represent the ideal solution for coring successive layers of soil/soft rock. The configuration allows a good cutting and an excellent penetration speed for this type of soil.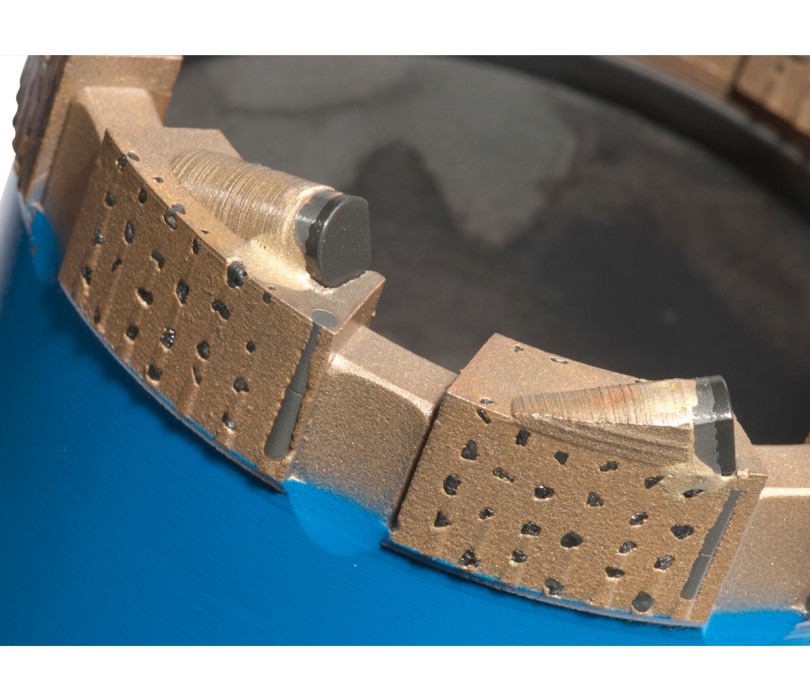 TSD HexaDIAM coils:
Manufactured with thermally stable, triangular shaped polycrystalline inserts, these tools are quite similar to PDC rings, the main differences being their ability to withstand higher working temperatures and are therefore used for air coring, but they offer a lower cutting capacity than PDC inserts. The TSD stepped model is the best solution for mixed and alternating soft to hard soils or soft rock.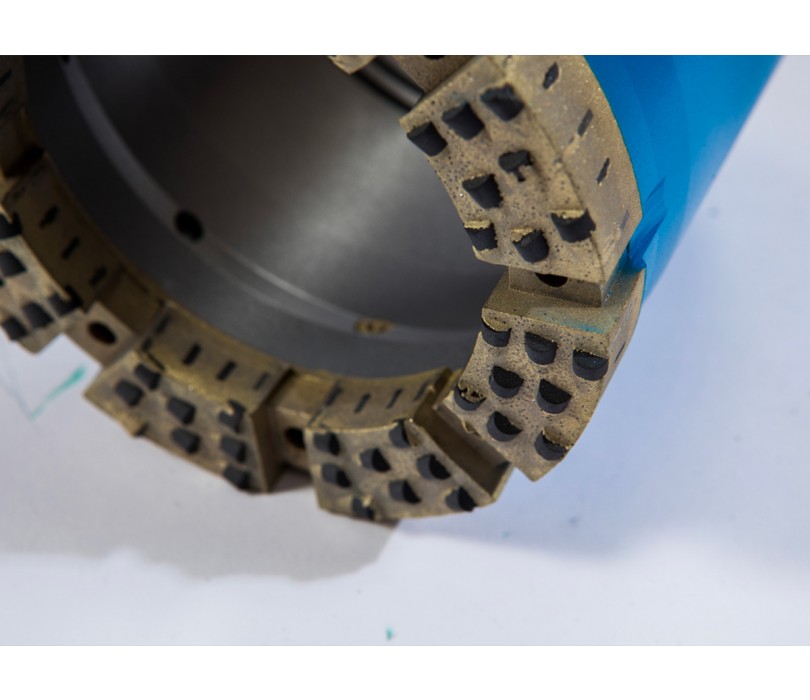 Tungsten carbide rings :
The range includes 2 models. Tungsten carbide prismatic crowns (integrated pins on crowns) which are the most commonly used and intended for all types of soft to medium hard floors. Our prismatic crowns have higher pins for better cutting and durability. Carborite crowns (ground tungsten carbide), although less in demand, are also a good solution for these same soils, especially when the ground may contain stones or gravel.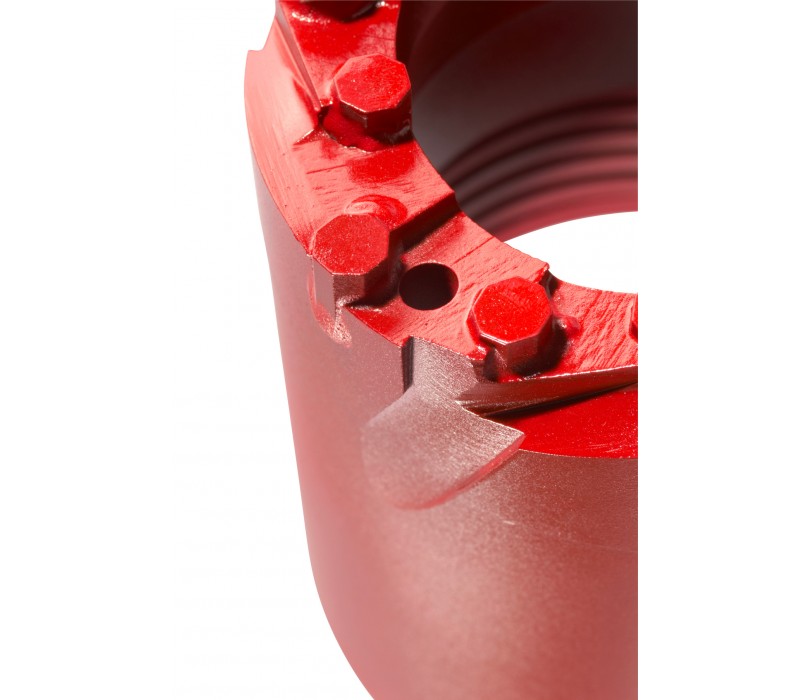 Thanks to a permanent stock in our warehouse, we can respond immediately to your needs. And if necessary, our production units will allow us to manufacture these tools in a very short time.
Finally, more specific tools can be supplied on request (particular profile, specific diamond height, made to measure, etc.).
USEFUL LINKS
Contact us
Our Sales and Technical teams are at your disposal for any information, quotation or advice. Do not hesitate to contact us.